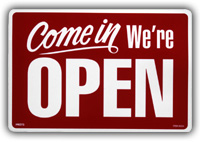 It's official, the new site DIYMacServer.com is open for business. I couldn't wait any longer even though it is not finished yet. The site is still building up on content, as I'm rewriting most of the stuff and incorporating some changes on how things are written. I'm still tweaking the site and some of the look and feel, so don't look strange if something might look a bit different the next time you visit.
The new site comes with a new forum, using BBPress, which is from the makers of WordPress. It has some nice features which I think will make the information more accessible like tags. Tags make it easier to find posts that span more than one Category. Another feature that will help me and that is the Akismet anti-spam feature. It saves me a lot of time not to have to delete all the spam users from the forum everyday. Akismet saves this blog from more than 100 spam comments each day. (I don't even get that many via email).
Please note that all updates, blog posts and such concerning the old "ISP in a box" (from now on called DIYMacServer) documentation will no longer be put onto this blog. If you have an RSS reader please subscribe to the new site for all news on updates and changes for the DIYMacServer stuff.
Related entries:
- No related posts

One Response to "DIYMacServer.com open for business"
ajgB Says:
February 20th, 2007 at 9:16 pm

Best Wishes
Looking forward to your DIYMacServer offerings.Thanks for your generous help in the past.